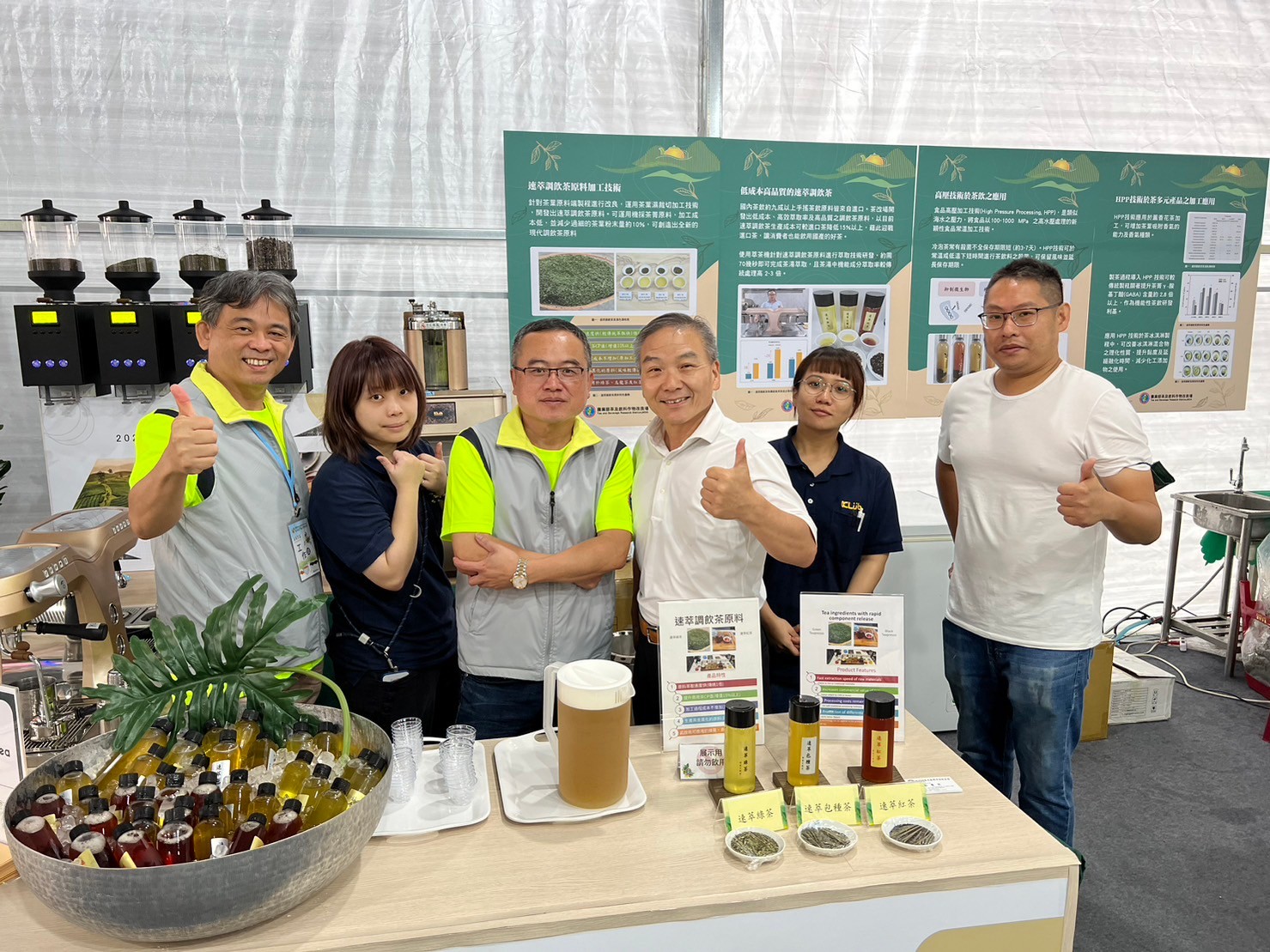 Many thanks for the Tea and Beverage Crop Improvement Center of the Ministry of Agriculture for inviting KLüb.to participate"2023 Nantou World Tea Expo" an annual event.
The technology of rapid extraction of raw tea leaves combined with fresh tea extraction machine developed by KLüb in cooperation with the Tea and Beverage Crop Improvement Agency of the Ministry of Agriculture has officially met the public. This technology not only extracts the essence of tea but also retains the catechins, theanine and reducing sugars that are beneficial to human health. The fresh and sweet taste allows people to experience the original deliciousness of tea soup without adding sugar. Not only do you like drinking tea, but you also drink tea healthily. KLüb also gained valuable experience by absorbing public feedback through dialogue and exchanges with the public.
In addition to the freshly brewed flavor of Kung Fu tea that is different from the traditional public perception, the originality of this cooperation can combine the popular "hand shake drink" store, KLüb fresh tea machine and Taiwan's new process of instant tea.join hands to go to the world and create a new situation in technological tea drinking.